A 5-Day Adventure with iConquer in Morocco will give you a lifetime of images to share and stories to tell.
Hike the High Atlas Mountains - Leave More Than Boot Prints!
Summit! Standing in the Toubkal National Park, which itself is nestled within the towering and majestic Atlas Mountains of North Africa. The summit of Mt. Toubkal (13671ft./4167m) is the tallest peak in Morocco and the Arab World.
-OR-
Adventure Trek! Lower on the mountain is the Kasbah du Toubkal Trekking Lodge and the 12.4 mile loop hike from the village of Imlil (5909). "The pass" at 8304' is our highest point making it less strenuous than the summit, but still a challenging adventure through the villages of the Atlas Mountains.
Whether you choose to summit, hike the Trekking Lodge Loop, or walk to the nearby villages and Berber communities, iConquer Adventures present a formidable opportunity to see and experience life in Morocco as few people ever do.
Entry Includes Lifetime V.I.P. Founding Member Status
Education For All - NorthAmerica
Your V.I.P. Adventure In The High Atlas Mountains
​
Expertly planned 5-Day itinerary by iConquer Adventures. Includes an introductory visit to EFA Boarding house.

4-Nights Hotel Accommodations, Dbl. Occ. (Single Occ. Available, Costs Extra)
Arrival Airport Transfer

Welcome Reception including Food, Beer & Wine! Marrakech.

Celebration Party including Food, Beer & Wines! Kasbah.

Daily Breakfast, lunch & dinner.

½ - Day Marrakech Highlights Tour. Transfer to the Kasbah du Toubkal.

Trekkers – Trail Lunches, Transport, Trail Development, Guide 1:8 Hikers, Mules & Cooks.

Entry into the event of your choice. (Summit or Trekking Lodge - Limited to a maximum of 8 People Each.)

Pre-adventure endurance based virtual training program for hikers.

On-site Contests and Competitions, Prizes & More FUN than ever!
Together, We Can Change Lives!
​
Each year people from around the world travel to Morocco to meet its people, Trek the High Atlas Mountains and climb it's highest peak, Mt. Toubkal. But, Morocco is much more than an awesome hiking and climbing adventure destination.
​
These mountains are a place where the Berber people live and work-- where a friendly smile may lead to sipping a mint tea in a stranger's/new-found friend's home. This is a place where life is difficult and the challenge to get an education is nearly insurmountable, especially for young women and girls.
Through your participation in this inaugural event, iConquer Adventures will help create critical awareness and the beginning of a long-term, sustainable source of revenue needed to operate EFA Morocco.
​
Learn More About Our Give Back Team
"More Than Footprints!" - EFANorthAmerica.Org HERE!
​
Learn More About EFAMorocco.Org HERE!
​
Arrive - Overnight - Marrakech
Education For All - (EFA) Morocco
Very few girls from the rural communities of the High Atlas Mountains get the opportunity to continue their education beyond primary school. Secondary schools are few and far between, and access to them on a daily basis is often difficult, if not impossible, especially for girls. EFA Morocco bridges this gap by providing safe and nurturing living quarters for girls so they can attend school. EFANorthAmerica.Org provides funding and creates program awareness for EFA Morocco.
​
Reach Your Summit!
Come Hike With Us in the Atlas Mountains and experience the power of conquering a challenging mountain summit.
​
Help Student Girls Reach Theirs!
Your participation and fundraising support provides critical resources that will help the mission of EFA - "Educate a girl and you educate the next generation!"
Your VIP Founding Member Adventure Supports EFA Morocco
All Space Reserved on a First Come - First Served Basis.
$2198
Trekking & Summit
Adventure Price*
​
$300 Donation (Minimum Required)
Provides 10 Students Meals for One Year
Bonus Gift - E-book
Images of Morocco, by Gene Taylor
$100 Discount On Adventure Price
$600 Donation
Provides One House With 1 Computer
Bonus Gift - Printed Small Coffee Table Collection
Images of Morocco, by Gene Taylor
$200 Discount On Adventure Price
​
$1200 Donation
Provides Full Room and Board for 1 Girl for One Year.
That's $3.30 USD/Day!
Bonus Gift - Printed Large Coffee Table Collection
Images of Morocco, by Gene Taylor
$300 Discount On Adventure Price
​
SPECIAL PRICING FOR FAMILIES,
SMALL GROUPS & TEAMS!
*Price Per Person, Double Occupancy
​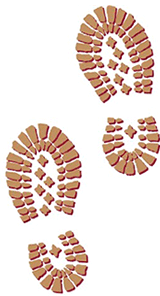 Hike With Mike! **
Summit, Mt. Toubkal
w/EFA Morocco
Co-Founder, Mike McHugo & GenM's Ted Gillman
​
High Atlas Mountain Adventure Trek **
w/iConquer Adventure
Co-Founders, Gene & Jo Ann Taylor
More Info...
Our Fundraising Goal: $10,000
100% of your donation goes to EFA Morocco (.org)
​
EFA Morocco operates in association with EFANorthAmerica.org which partners with GenM, a 501C3 registered charity and non-profit organization. All administrative, marketing, legal and operational expenses are contributed by iConquer Adventures, Parker-Schwartz, PLLC, Ira Schwartz & Reisha Zang, Gene, and Jo Ann Taylor. Monetary donations will be processed in the USA and upon receipt become the sole property of EFA Morocco. All donors will be issued a tax receipt from (GenM) which is a registered 501C3 organization with the US Internal Revenue Service. All adventure services are independently provided by iConquer Adventures and operated in conjunction with local providers and contractors. iConquer Adventures is not a non-profit organization and does not accept donations of any kind.
What You Can Expect By Filling Our Interest Form.
After filling out the form, a member of the iConquer team will contact you directly to answer any questions you may have. While we would appreciate your participation, there is no obligation or pressure to join.
NOW is the time to join EFA Morocco and iConquer - in the High Atlas Mountains. You can join a team of like-minded people, support others who need your help, and experience Morocco in a way few others ever have -- with a fun team of friends and a professional guide leading the way, one step at a time. Simply complete this short form to the left and a Team Leader from iConquer Adventures will contact you with more details. There is NO Obligation, just information.
​
We respect your privacy!
​
Through emails and our exclusive website, we will keep you informed of upcoming adventures and exciting news about iConquer adventures and their impact on the lives of the people we support. As with all emails, you can access additional information on any topic covered and, you can easily unsubscribe by simply clicking on the link at the bottom of the page. Your privacy is important to us and you can be assured that your personally identifyable information will not be knowingly disclosed to any third party for any reason. Here is our short and easy to understand privacy policy.
​
** Gene and Jo Ann Taylor, Mike McHugo & Ted Gillman are the designated hosts and escorts for this trip. Other hosts may be substituted should they be unable to lead this adventure for any reason.
​
"Sustainability is development that meets the need of the present without compromising the ability of future generations to meet their own needs."
It Must Be NOW! is Transforming Travel.
The Walking Connection & iConquer Adventures are committed to the tenets outlined in the Sustainable Development Goals in the UN report linked here. The sustainability tools and advice offered by NOW will play a crucial role in the development of our destinations and itineraries as well as play an important role in the relationships with the people whom we meet and conduct business. Many of our past goals are consistent with the objectives of the SDG. We are striving to do better by including more of them in our day-to-day business as we grow. We hope you will join us in this critical effort and visit ItMustBeNOW.com to learn more! It must be now because if not now, when?